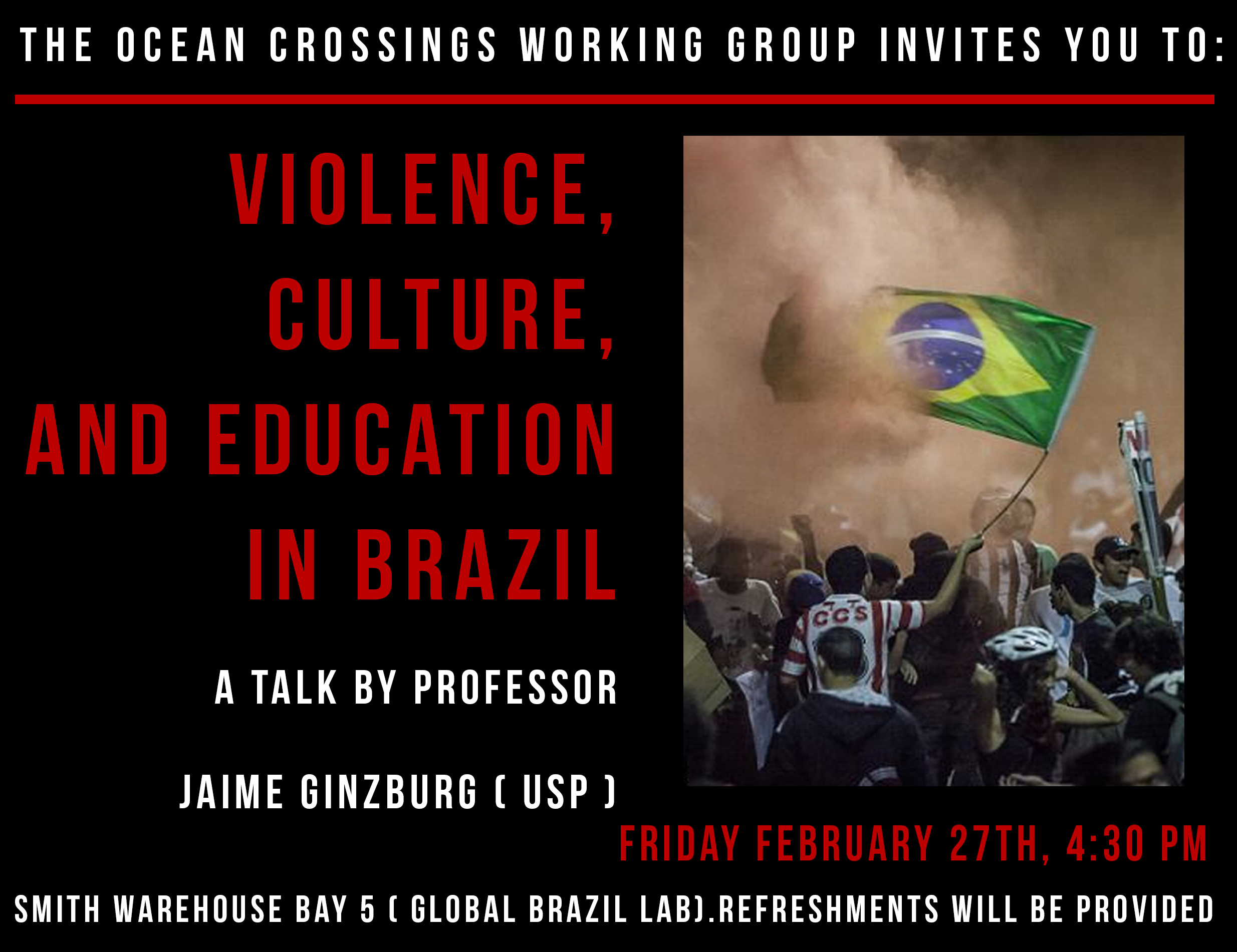 Professor Ginzburg is a Fulbright scholar and a prominent cultural figure in São Paulo. He is currently the Rio Branco Chair  for International Studies at King's College, London.  His research includes such diverse topics as: violence, melancholy, psychoanalysis, sociology of literature, comparative contemporary literature, and authoritarianism. He is involved in several interdisciplinary projects including: the Center for the Study of Violence (NEV, Nucleo de Estudos da Violência) and the Center for the Anthropology of Law (NADIR, Nucleo de Antropologia do Direito). Among his publications are the books Crítica em Tempos de Violência ( Edusp, 2012) and Literatura, Violência e Melancolia (Autores Associados, 2013).
"Violence, Culture, and Education in Brazil"
Friday February 27th
 4:30 PM, Smith Warehouse BAY 5, (Global Brazil Lab).
Refreshments will be provided.